7 Best Ways to Build a Sleep Routine in the New Year ( Or How To Fix Your Sleep Schedule)
7 Best Ways to Build a Sleep Routine in the New Year
Are you looking for useful ways to create a better sleep schedule in the New Year? If yes, check out these seven practical ways to build a sleep routine!
Research shows that over 70 million Americans suffer from sleep-related conditions. Among them, the most common sleep disorders are insomnia, sleep apnea, and narcolepsy. Sleep plays a key role in maintaining overall health and wellbeing. Getting enough sleep is important for protecting your physical health, mental wellbeing, quality of life, and safety.
Besides, keeping a regular sleep routine maintains your body's internal clock (circadian rhythm) and helps you fall asleep easily. If your new year's resolution is building a proper sleep routine, you are in the right place. Here are a few tips and tricks that you can use to help create a better sleep schedule in the New Year. Read on!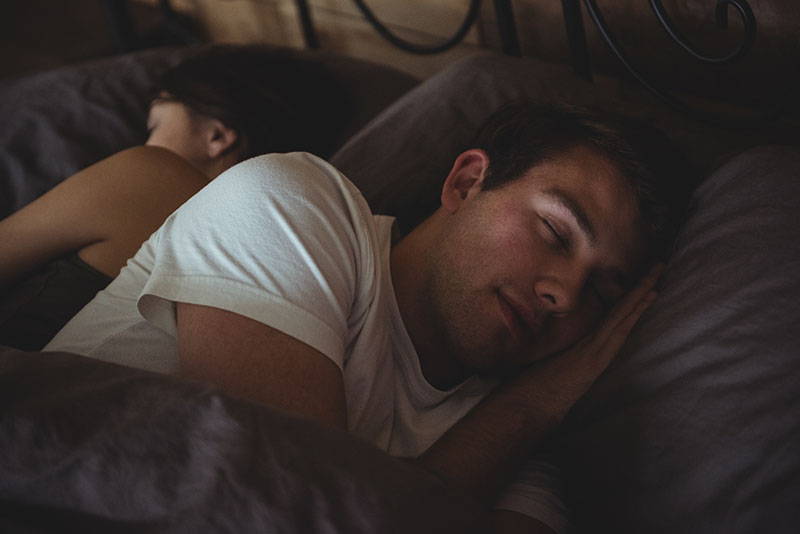 Tips for Building a Sleep Routine in the New Year
Setting a sleep routine is not an overnight job. It requires careful planning and diligence because there are several elements to a healthy and proper sleep routine. A consistent sleep routine is based on the following aspects.
1. Get Some Natural Daily
A growing body of research evidence shows that daylight influences your body's internal clock and circadian rhythm. When you expose your body to natural light, it promotes better synchronization of your circadian rhythm. According to the Centers for Disease Control and Prevention (CDC), the sun's light/dark cycle has a significant effect on your body's internal clock, alertness, and sleep. Make sure you expose yourself to natural light a few times a day to boost melatonin levels.
2. Reduce Artificial Light at Night
Reducing artificial light at night is another important thing you need to focus on, and it should be included in your new year's resolution. Studies show that keeping lights on for a long time at night can prevent your body from transitioning toward sleep. That's why we recommend you to use a low-wattage lamp or dimmer to minimize the indoor lighting brightness.
3. Do not use Smartphones before Sleep
Clearly outline this features importance and relevance.Cutting down on screen time in the evening can help promote sleep at night. Smartphones and other devices emit blue light, affecting your brain's ability to release melatonin. Remember, melatonin is a hormone that helps promote sleep. When your brain releases higher levels of melatonin, you will sleep better at night. Therefore, try not to use your smartphone, laptop, tablet, or any other device at least one hour before bed.
Exercise is an essential component of your sleep routine in the New Year. Studies show that physical activity increases blood circulation to your brain and causes it to release certain chemicals like serotonin, dopamine, and melatonin. Serotonin and dopamine suppress your stress levels, whereas melatonin helps promote sleep. Regular exercise also improves your cardiovascular health. Experts recommend exercising for at least 30 minutes a day for 3-5 days a week.
5. Create a Bedtime Routine
A bedtime routine is an essential part of your new year's resolution, especially sleep. Creating a bedtime routine requires you to do a few things. For example, dim the lights, read a few pages of your favorite book, stretch your legs, brush your teeth, perform mindfulness meditation, and put on comfortable clothes. Over time, your action will become cues, telling you that it is time to go to bed and sleep.
6. Build a Relaxation Plan
Proper sleep is directly proportional to your physical and mental relaxation. No matter if you do yoga, meditation, listen to soothing music, read a book, or do any other activity, your bedtime routine requires you to relax your mind. Release pressure from your mind by talking to your partner, parents, or siblings.
7. Limit Caffeine and Alcohol Consumption
Many research studies have highlighted the harmful effects of caffeine and alcohol. Drinking a lot of tea, coffee or consuming more alcohol can significantly affect your sleep routine. Although alcohol makes you sleepy, it affects your circadian rhythm and makes you prone to low-quality sleep at night. It is wise to reduce caffeine intake and alcohol consumption in the later afternoon and evening.
Proper sleep is an integral part of your daily routine. Developing a good sleep routine in the New Year can be daunting for some people, but it is not impossible. The tips and tricks mentioned above can help you build a better sleep routine.
1 comment