40 years' experience in bedding products design and new fabric innovation.
Our mission is to create a more efficient, comfortable sleep experience and inspire a healthier, active, energetic life for you!
Innovation is the key to breakthrough
Traditional bedding all looks the same, feels the same, and functions the same as most brands use similar materials and technology, from fabrics to the filling. These can't solve your sleep problems, and you need better ones.
Then, Sleep Zone comes.
Your energetic life is our purpose
Our mission is not just to save you from sleep problems but to offer you an enjoyable experience.

We strive to have a positive, enthusiastic, energetic, and healthy life together with you and inspire you to dream big.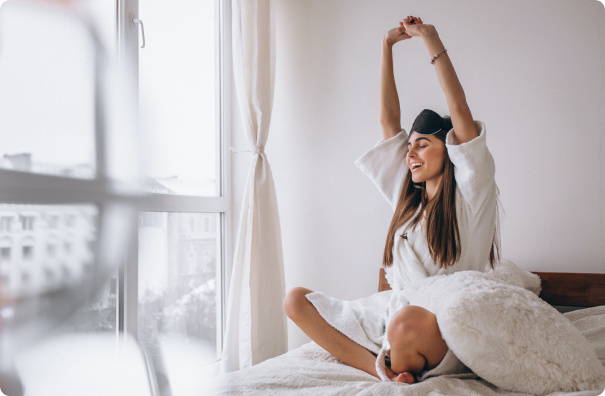 We value individuality, wellness, and positivity.
Amazing new sleeping experience, deeply, healthily, eco-friendly, created by new technology design.
We take sleep seriously, and we also take the future of the planet seriously, let's make a better world.
Great sleep has the superpower to make your life full of energy and inspire you to do great things.
CHERISH PEOPLE, CHERISH THE PLANET
Our aim is to inspire our community with our designs and styling, in addition to using our ever-growing platform to give back. So we are dedicated to shining a light on a charitable cause that is close to their heart.

Made with the smallest environmental footprint and the comfiest, most sustainable materials.

We partner with charitable organizations across the world, seeding the impact that one small love can have.

Our ethical factories create your product in fair, safe working conditions.