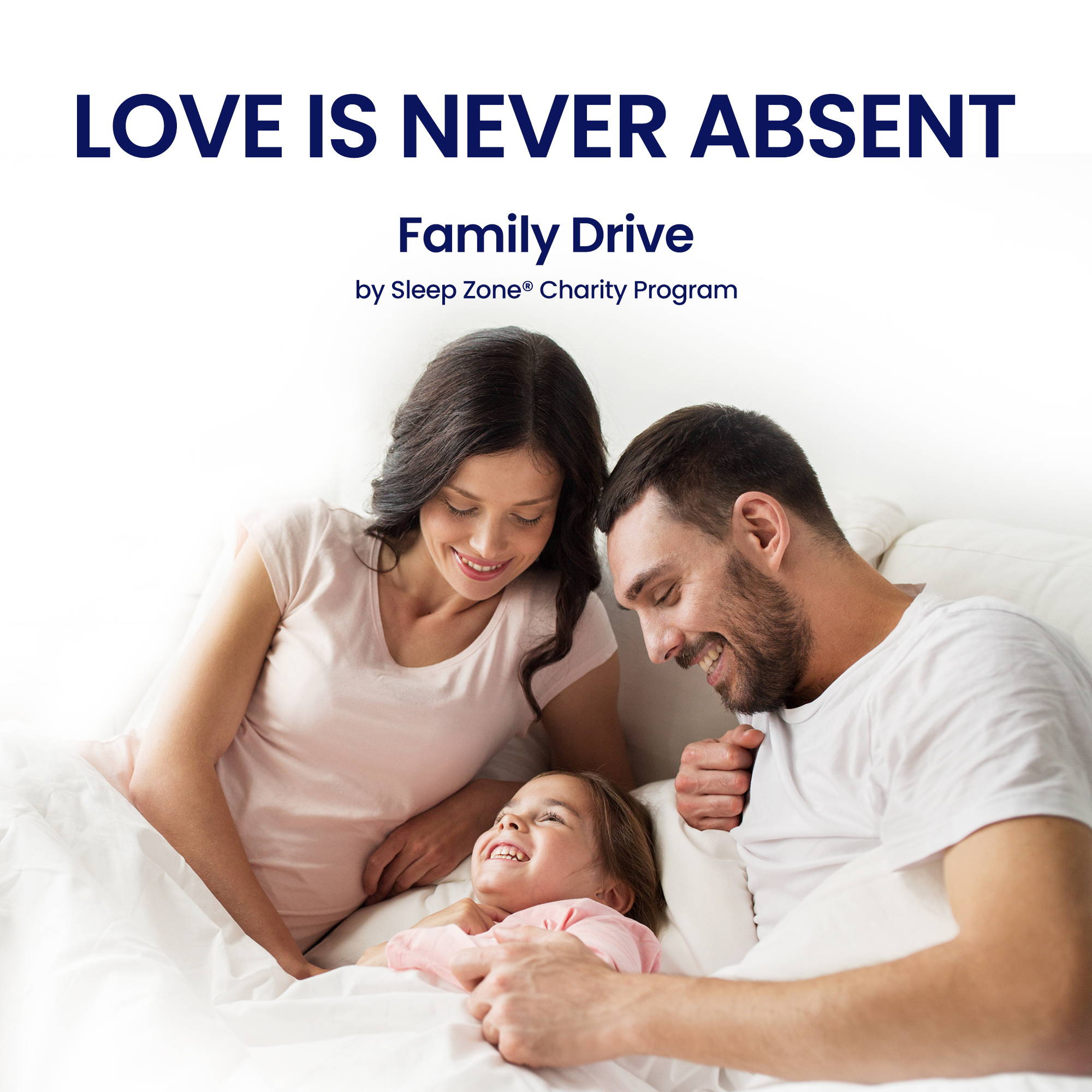 HOPE FOR A BRIGHTER FUTURE
In March 2020, we launched the first Sleep Zone Charity Program "Your Children, We Care", focusing on children's sleep improvement. Then in May, the second Sleep Zone Charity Program "Love is Never Absent" was launched for families in need.
So far, nearly 100 families have received our "warm gifts". At the same time, we found that difficulties cannot be solved all at once. We want to do our best to continue to help.
Here, Sleep Zone Charity Team decide to make the Family Drive charity program our regular program.
1/Every two months, the program will recruit families and choose no more than four families. 2/We will provide these chosen families with bedding for A WHOLE YEAR (More than five Sleep Zone products).
Therefore, we want to help families who want to create a better sleep environment/quality but perhaps be restricted by a tight budget.

1. Qualification: 1/The family with two or more children which is in need but living on a limited budget; 2/Follow @SleepZoneLife on Facebook & Instagram;

2. What to do: Finish the form below with your info, more detailed are preferred;
3. After verification, we will choose families from the applied list;
4. Moreover, it would be lovely if you can help to share this page to reach more people in need.