This Cooling Mattress Topper Makes Beds Softer Without Overheating Them—and It's Under $50

This Cooling Mattress Topper Makes Beds Softer Without Overheating Them—and It's Under $50
"I didn't spend 20 to 30 minutes trying to get comfortable and that in and of itself was tremendous."
If you ever lay awake at night, struggling to find a position comfortable enough to fall asleep, the thought of buying a new mattress may cross your mind—but ultimately, this big investment may not always be possible. That doesn't mean you have to resign yourself to sleepless nights of tossing and turning, though. With the right bed topper, you can increase the softness of your mattress and even improve the temperature. And for naturally hot sleepers, Amazon shoppers think Sleep Zone's cooling mattress topper is a game changer.
The mattress pad is designed to regulate temperature so you don't wake up with hot flashes or in a cold sweat. It's made with a fiber fill that mimics the plushness of traditional down, giving it a fluffy feeling as opposed to a more dense texture you'd get with a memory foam option. Its quilted design aims to properly disperse that filling, so you're also supported all over.
More than 5,600 Amazon shoppers have given the cooling mattress pad a five-star rating, with several saying that it helped relieve the discomfort they usually feel while sleeping. "My ability to fall asleep and stay asleep for more than a few hours is a huge struggle," wrote one. "As soon as I put this mattress pad on my bed and laid down, the very first thing I noticed was that my hips weren't killing me. I couldn't believe that simply adding this mattress pad would make this huge difference instantly….I didn't spend 20 to 30 minutes trying to get comfortable and that in and of itself was tremendous."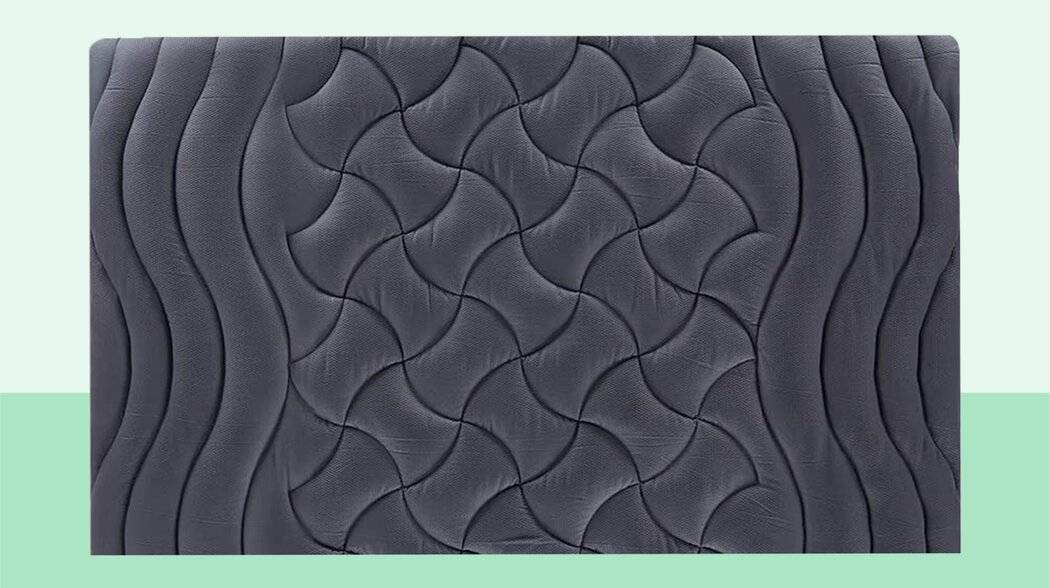 To buy: from $30; amazon.com.
Some customers were surprised to find that the affordable topper—which comes in six sizes, ranging from twin to California king—could make such a vast difference on their much-pricier mattresses. "My mattress is ultra plush, so I assumed that I would not feel much comfort. Boy was I wrong," said one. "It gave extra comfort. It's 82 degrees outside and prior to putting on the topper I was a bit hot. The topper definitely cooled off the mattress." Others add that the Sleep Zone pad is "softer and thicker" than other mattress toppers, and that its deep pockets allow it to easily fit thicker mattresses.
For the comfort and cooling sensation it offers, Amazon reviewers think Sleep Zone's mattress pad is an "amazing value" and "better than more expensive options." But at just $42 or less (depending on the size you go with), it's a budget-friendly way to finally get the quality sleep you're craving.