BEDROOM IDEAS FOR NEW YEAR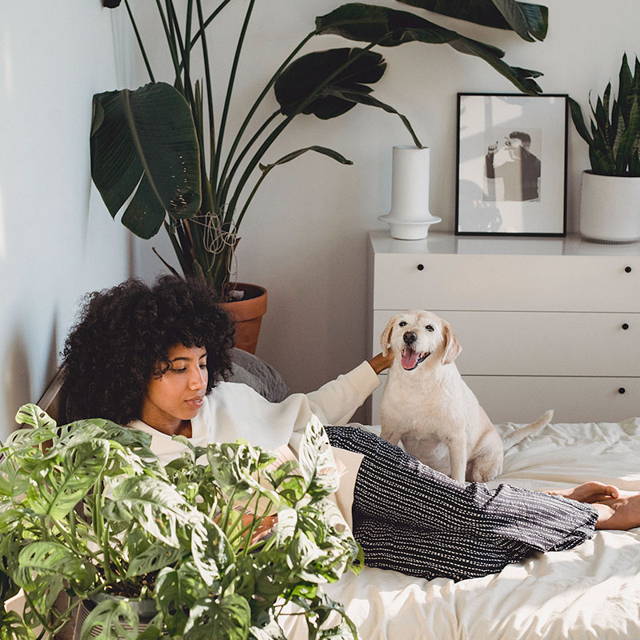 There's a famous quote – New Year, new room. Maybe you do not realize it, but you may have been irritable, tired, and frustrated due to the tiring work routine. It's a fact that your bedroom is for sure one of the few places in your home where you feel calm and cozy. It feels even better when there's a change in the bedroom. Kick-start your new year by confronting something challenging as a home makeover, or just refreshing your mind by reviving your bedroom. But then the question arises, "how to brighten up your bedroom for the New Year"?
We have come up with the bedroom to refresh ideas for the New Year. From your dull cushion cover to your wall paintings, these exhilarating ideas will reinvigorate your bedroom.
Start your year by organizing the room to make it look presentable. The first step is to throw away all the junk that has been overlaying around the room and dump all those unwanted waste.
Always keep a storage bin in your room to stay organized.
2. Limited color coordination
Ethical, vegan and cruelty free products are our speciality. All of our products are ethically sourced and cruelty free and we have also categorized every product on our shelves so you can shop vegan only with our easy to use drop-down filters. Our vegan makeup primers are ideal for perfect base.
3. Mix and match your bedding
Your room becomes even-more tempting when your bedding is done in the right way. If you are someone who wants to bring some dramatic aesthetics to your room, then don't shy to mix and match between dark color walls and some light bedding in off white bedsheets, some throw pillows to jazz it up.
We gravitate to upgrade your bedding with Sleep Zone® All Season U-Shape Reversible Comforter Burgundy and Grey. Throw a few pillows in vibrant hues like navy, mustard, and turquoise. It will bring life to your room.
Do you have a dark and sophisticated bedroom? Something is boring about a dark room with dark bedding, accessories, décor, and flooring. A dark room is nothing but a heavenly den where you cannot feel relaxed after a long workday.
Nevertheless, there are still beautiful ways to bring light to this dark room. To avoid a dark room, consider adding window treatments in a small space to let most of the natural light enter the room. To keep the look formal, add vertical plain white roller blinds against the window.
We end up today's post with some fun accents that can make an impression in your space. It can anything unexpected from a new decoration piece to a small furniture piece, one which guests will notice when they enter on the new year.
Place a bed with a bright headboard to remain at the heart of the room. Likewise, you can give a refreshing look through embroidery or a large piece of wallpaper.
A modern vase placed on the side table can also make a fabulous statement. Add some tropical leaves in the vase because they can last-longer for weeks.
3 comments