How Do I Make Cozy House for Spring

How Do I Make Cozy House for Spring
After running snowflakes all over your backyard in the winter, it is finally spring, and now you can have a sigh of relief and joy. The weather becomes milder and more pleasant. However, the habit of getting comfy and cozy might not wear off that quickly.
You might want to make your house cozier and for spring. A lot of factors contribute to a house being cozy. These vary from the type of construction to the type of furnishings. But you need not worry.
In this article, we shall guide you on all the ways with which you can make your home cozy this spring. So buckle up as we are getting you a rollercoaster of valuable tips and methods.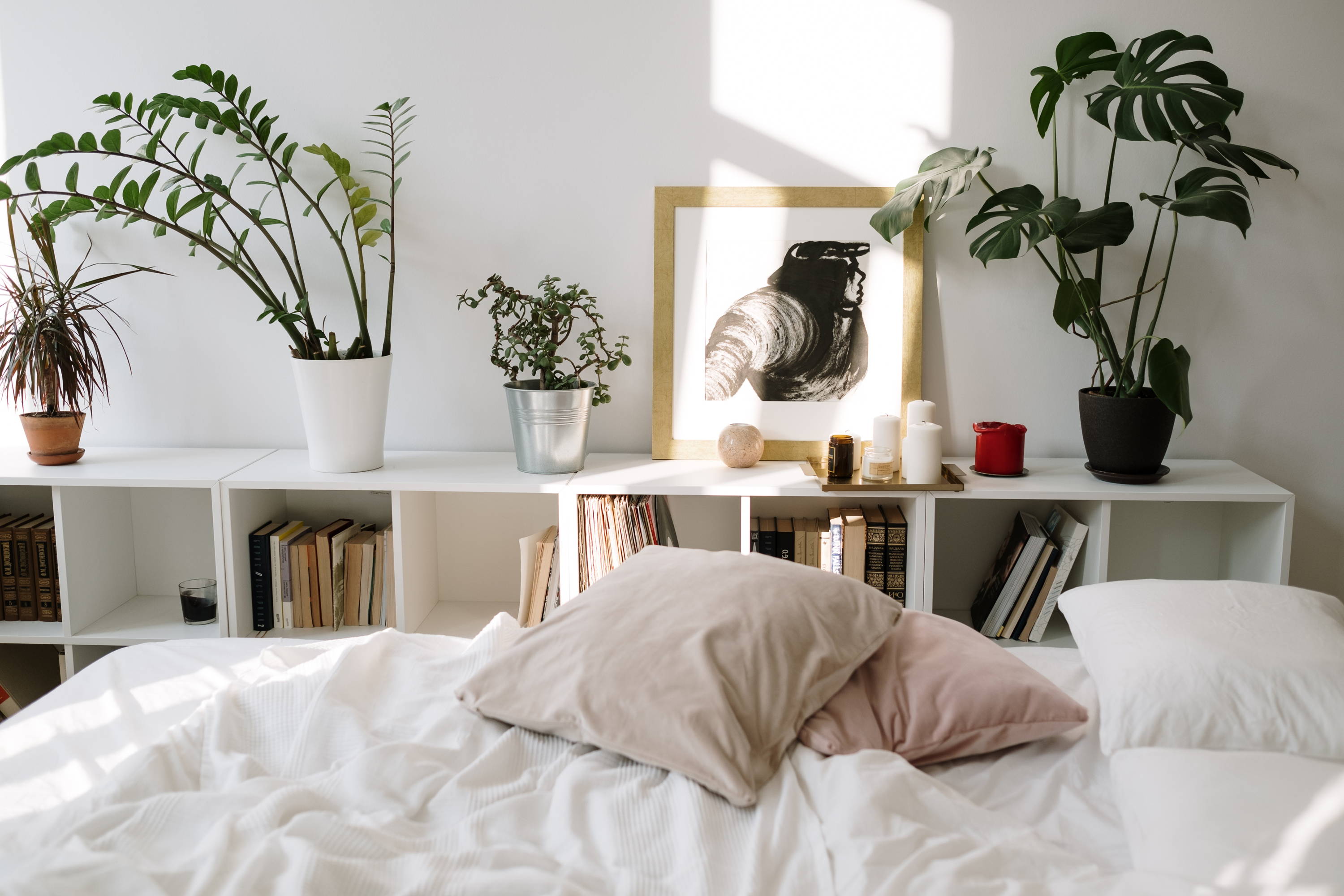 1.Use Heavy Curtains
A significant factor in making your home warmer and cozier is to cut out the external factors that interfere. Heavy drapery curtains are the best ways to provide insulation and prevent the change in temperature due to convection currents.
Here are some ways you can use these curtain in various areas inside your cozy home.
● For windows and doors
● To create a partition within the house, e.g. the dining hall and the sitting lounge.
2. Throw In Some Pillows
Pillows are the best way to make the environment a lot more comfortable and cozier. Whether it is your living area or your bedroom, adding more pillows will surely be a fruitful option. Besides, they not only provide you with extra warmth but also with extra coziness.
Use Them On Your Bed

Using extra pillows in your bedroom is a suitable option for spending a night full of warmth and comfort. Not only will it give you a sense of fulfilment but it will also help to keep you warm and relaxed throughout the night.

Use Them In Your Living Area

Adding pillows to your sofa and couch sets is also a good idea. Once you have placed an additional number of pillows, it will instantly create warmth and comfort due to the space they occupy and their softness.

Use Floor Cushions

Another suitable option is to use floor cushions in your living space. This is among the most appropriate ways to add the sense of spring coziness in your living room, along with a hint of style.

Although they do not strictly fall under the pillows category, they are still an option worth a second thought.
3. Don't Miss Out On Rugs
You can not expect to be warm until and unless the surface underneath you is cold. Using floor rugs or carpets in certain areas of your house will be a suitable option. Not only will they keep you cozy, but they will also allow additional furnishings to your home.
Below are the suggested areas where you can use rugs and carpets:
● Living Room
● TV Lounge
● Dining Hall
● Bedroom
4. Wrap Yourself In Blankets and Covers
There will be days when solely cushions and rugs would not be able to provide you with enough warmth. On such days, blankets and covers are going to be your last resort.
Either in bed or on the sofa while watching your favourite movie, it will undoubtedly be a wise option to cover and protect yourself from any unwanted sickness or unease.
5. Cover Your House In Fabrics
Fabric is the best way to protect yourself and your house's ambience from the cool breezes of the weather. Using light or thick fabrics, depending upon your preference, can help achieve that purpose.
Fabrics In The Bedroom

There are multiple ways you can use fabrics in your bedroom, starting with bed sheets and cushions covers. Besides, you can also use extra sheets on tables and other such items. Not only will this create a less cool environment, but it will also serve as a means of adornments in your bedroom.

Fabrics In The Living Room

Again using sheets at different furniture items would help to decorate as well as create warmth.

Ensure Correct Fabric Selection

You need to make sure that you are choosing a suitable fabric. If you think that cotton is an excellent choice, then you should indeed reconsider. Tweedy fabrics must be your goal as they are the best option for this season.
6. Choose Colours Wisely
The colours spread in your house determine a lot about how the interior environment is perceived. Darker tones often give off the vibe of cozy and warm environments; however, lighter tones tend to be perceived as much cooler in comparison.
Go Mediocre
If you go for tones that are too dark, you might end up giving winter vibes in your house. If you use too light tones, then a summer effect will be generated. Ensure your colour selection does not portray the wrong picture and gives the positive impact of spring required.
7. Pay Attention To The Odours
The scent that is spread around plays an integral part in the portrayal of the ambience. You would surely have heard of summer scents and winter scents. Did you think that was just a bluff used by the perfume industry?
No! It indeed isn't! There is a reason they are named so that the human brain perceives those fragrances in different ways and associates them with distinct seasons.
Practice The Same Technique
Likewise, you need to do the same thing with your house. Not only with materials, furnishings, and fabrics but also with the scents should you achieve the kind of aura you have been wanting.
8. Place Books Around Some Space
An easy way of creating a cozy spring effect is to add books to your house. Now, this could either be in your bedroom, a separate library or on a shelf in the living room. We can connect it with the previous point as well.
The scent of books is the best way to create a cozy effect inside your house without making much effort.
9. Take Help From Nature
It is one of the best tips for making the house cozy. As close as you are to nature, you will experience a sense of freshness and content. You might have already witnessed that wooden furniture is more helpful in creating warmth than other materials.
Similarly, use items that originate from nature or form a natural part of it. Below are some examples of the things that you could use.
● Plants
● Flower Vases
● Polished Rocks
10. Benefit From Soft Lighting
Remember we talked earlier about how colours portray seasons? The same goes for the lighting inside your house. Softer lightings will help create a mesmerizing aura and ensure that the ambience inside stays cozy.
Learn The Difference
One of the most valuable tips is that brighter lights give off a vibe of summer vibrancy, while softer lights or dim lights leaning more towards darkness are a symbol of cold weather.
11. Decorate With Memories
What could provide more warmth than wishful memories with loved ones? Hence it is a fantastic way of adding colour and coziness to your house. Not only will they help to adorn your home, but they will also make you smile and remember the good times as soon as you look at them.
Below are some suggestions regarding where you can place these pictures:
● At your side table
● On bookshelves
● Hang them on the walls of corridors
● Hang them along stairs
● Hang portraits in the living room or bedroom
12. Try Reversing Your Fans
Now that we have covered almost all of the primary and intermediate methods and tips of making the house cozy for summer. Let us ponder upon some advanced techniques that will help you greatly in the achievement of your goal.
The Benefit
The primary benefit of reversing your ceiling fans is that they will now push the hot air downwards and prevent the heat from rising and the cool air from settling in. If we talk in simple language, this will reverse as well as control the effect and occurrence of convection currents.
13. Check For Cracks
A significant reason behind the inconsistency in your house's temperature can be cracks in doors and windows or even walls. These can allow air to seep in and out, hence cheating a disastrous effect in return for your efforts.
Two Types of Cracks
Another essential factor to keep in mind is that the cracks can be of two types. Either they can be structural, meaning that the door or the window is cracked itself. Or there can be a crack in the seal.
In any case, you need to take actions immediately.
Seal The Cracks ASAP
It would be best if you seal the cracks as soon as they are found. If you leave them unaccounted for, you will indeed have to face the consequences.

These are, in our opinion, the best tips and methods to keep your home cozy for this summer. Make sure you apply these techniques so you can get the maximum benefit out of your efforts.
1 comment