Look,stars are waving their hands!
Put on your space suit, board the rocket, adventure begins!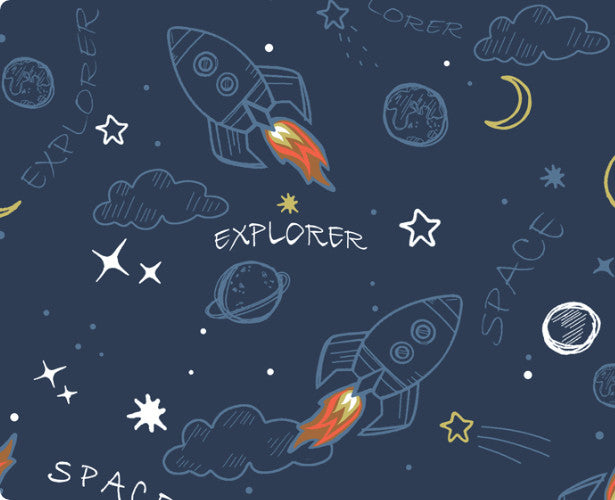 Every boy has a dream of the universe. What's out there in space? Do stars really twinkle?
We want to help him achieve their dream in the dream.
Space travel
Endless imagination
Stars, moon, rockets in the deep blue space.
Mysterious and wonderful travel starts here.
Exquisite printed
technology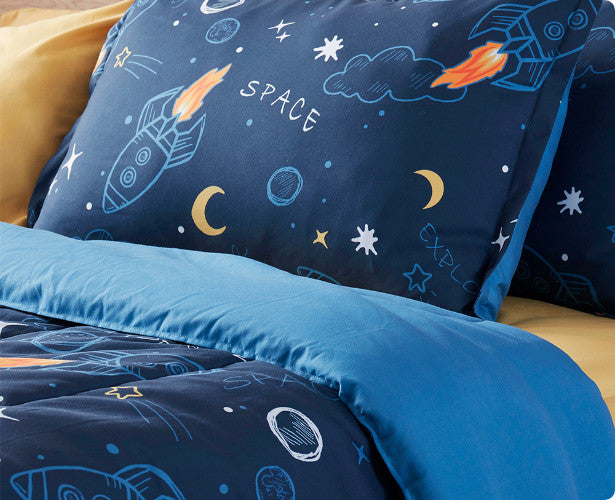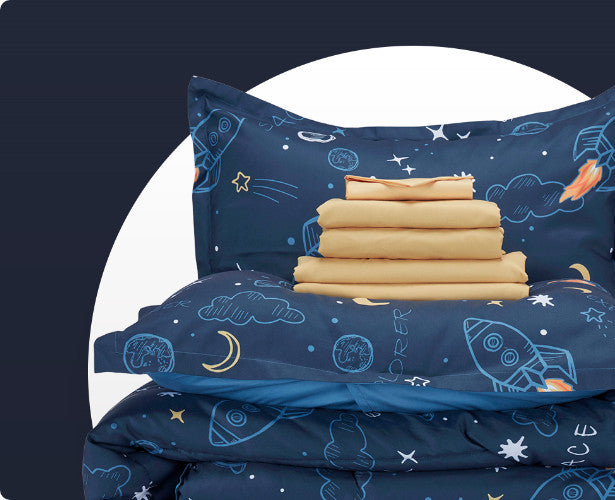 A soft dream for children
100% premium 120gsm washed microfiber fabric, affords a supreme softness and smooth. 200gsm premium microfiber and Invista® fiber filling make it softer and more stable.
Tube-Shaped Design
for kids
For energetic Boys, we use a tube-shaped design, keeping the fill evenly distributed, avoiding comforters gathering inside the cover. Warmth for all night.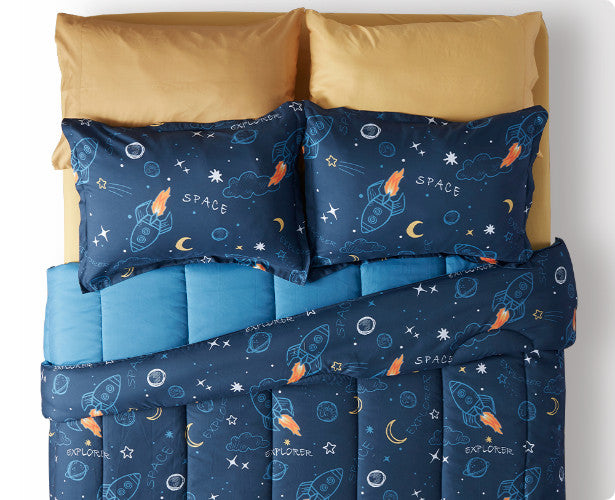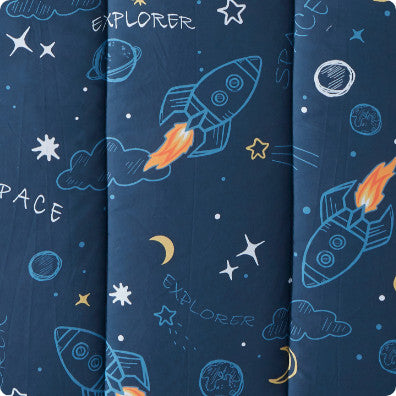 Eco-friendly printing technology
Sustainable printing process enables fast color and exquisite details. What's more, safety!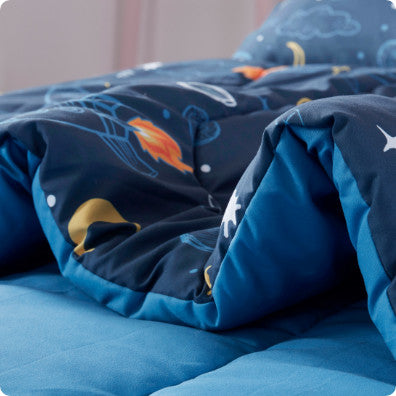 Filled with Quality Invista® Fiber
Provide brilliant cozy and cooling feeling to protect your sleep.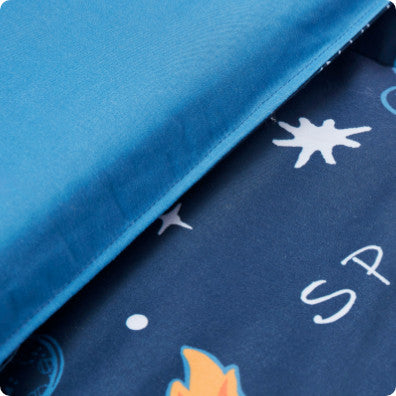 It can effectively prevent edge breakage and drop lines.

One of the world's largest integrated producers of chemical intermediates, polymers and fibers.
A leading provider of nanotechnology solutions for textiles – Aquapel™ (water repellency), Coolest Comfort (moisture wicking) and more.

One of the world's most well-known textile hazardous substance inspection labels.
Sign up to Enjoy new comfort and sleep green, make your life energetic!